Gå till huvudinnehållet
Det verkar som att du använder Internet Explorer 11 eller en äldre version. Den här webbplatsen fungerar bäst med moderna webbläsare som de senaste versionerna av Chrome, Firefox, Safari och Edge. Om du fortsätter med den här webbläsaren kan du få oväntad
Search in Libris -
a national search service
Here you can find books, periodicals, articles, maps, posters, printed music, electronic resources, etc.

LIBRIS is providing information on titles held by
Swedish university and research libraries.

How does LIBRIS work?
LIBRIS Quick Guide will help you to get started.
Journal for Artistic Research
Journal for Artistic Research

The Journal for Artistic Research (JAR) is an inter-national, online, Open Access and peer-reviewed journal for the identification, publication and dissemination of artistic research and its methodologies, from all arts disciplines.
Interlibrary loans
If your requested book is not within the collections of the Lund University Libraries
you can request the book from another Library.
You can also order copy's of articles.
Contact Madeleine.Bergquist@khm.lu.se if you want to have help with this.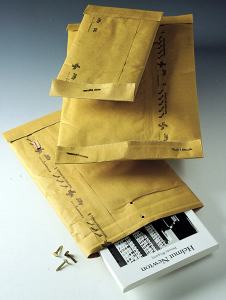 LUBsearch
Search for articles, books, ebooks and journals, ejournals and databases in
the search engine at Lund University Library!
Find Disserations
ProQuest Dissertations & Theses A&I

formerly known as Digital Dissertations, provides information about doctoral dissertations and master's theses from more than 1000 Universities
Search for academic publications
Swepub

Search among articles, conference papers, dissertations etc. published at Swedish universities.

Scirus

With over 410 million scientific items indexed at last count, it allows researchers to search for not only journal content but also scientists' homepages, courseware, pre-print server material, patents and institutional repository and website information.

Google Scholar - for scholarly literature
Find - articles, theses, books, abstracts or court opinions
Locate - the complete document through your library or on the web
List of Journals in the KHM Library
Afterall
Arkitektur
Artforum
Art Monthly
Bang
Bildkonstnären
Bidoun
Billedkunst
Camera Austria
Cabinet
DN
Ful_Femkul
Flash Art
Framework
Frieze
Galago
Genus
Glänta
Grey Room
Kiasma
Konstnären
Hjärnstorm
Mousse
New Left Review
October
Papi
Paletten
Parkett
Pequod
Res Publica
Subaltern
Sydsvenskan
Texte Zur Kunst
Tvärsnitt
YVI
Öjjeblikket
Information about how to find and use ebooks
You will find e-books in LUBsearch and LUBcat and by each ebook collection providers. The providers or ebook platforms are listed in LUBsearch.
The links lead to each platforms information page and there you will find out:
- how much they allow you to print and copy,
- whether you have to borrow them or not,
- how many simultaneous readers they allow,
- and if there are any other restrictions.
It is usually possible to print and copy a few pages or sections from the e-books,
as well as make underlines and comments in the text.
To read an e-book you are usually required to log in with your StiL- or LUCAT- identity, and in some cases you will have to start up a separate account.
Databases for Student Theses
LUP Student Papers

Lund University's student theses database ("LUP Student Papers") - allows you to search for theses, dissertations and degree projects published by students at Lund University. In most cases the documents are available for download.

Uppsök

National database for student thesis and reports in full text, some of the student theses are only accessible in swedish.